New pictograms for Stadtwerke Schorndorf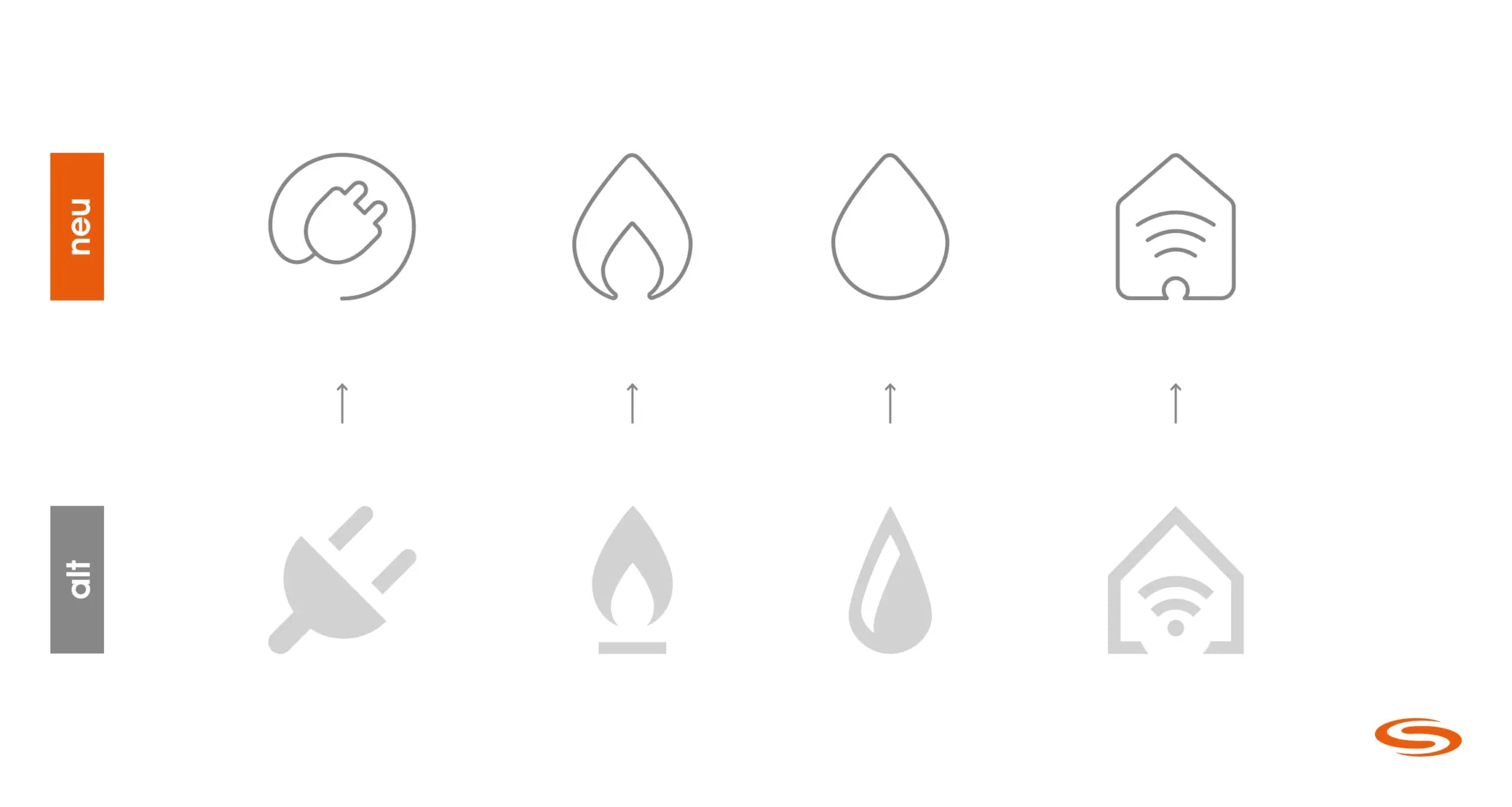 Relaunch and design language
It is always a process that goes hand in hand with the relaunch of pictograms. Now we can proudly announce that we have raised the appearance of Stadtwerke Schorndorf to the next level.
The task: optimized design language for the service areas electricity, gas, water and internet.
The difference to the previous pictograms lies in the simplicity and clarity. In order to later ensure clear interpretability, it was necessary to design a contour line that was as straight and reduced as possible, but above all uniform. The meaning of a pictogram and icon should be understandable without the addition of text if possible. They serve as a quick orientation for people. Keep an eye out - soon the newly developed pictograms will be used as a marketing tool and decorate the cityscape - the message will be even clearer in the future. Under the motto: "Not only everything from a single source, but also from a single source".