April, April - The big Flanke 7 Easter quiz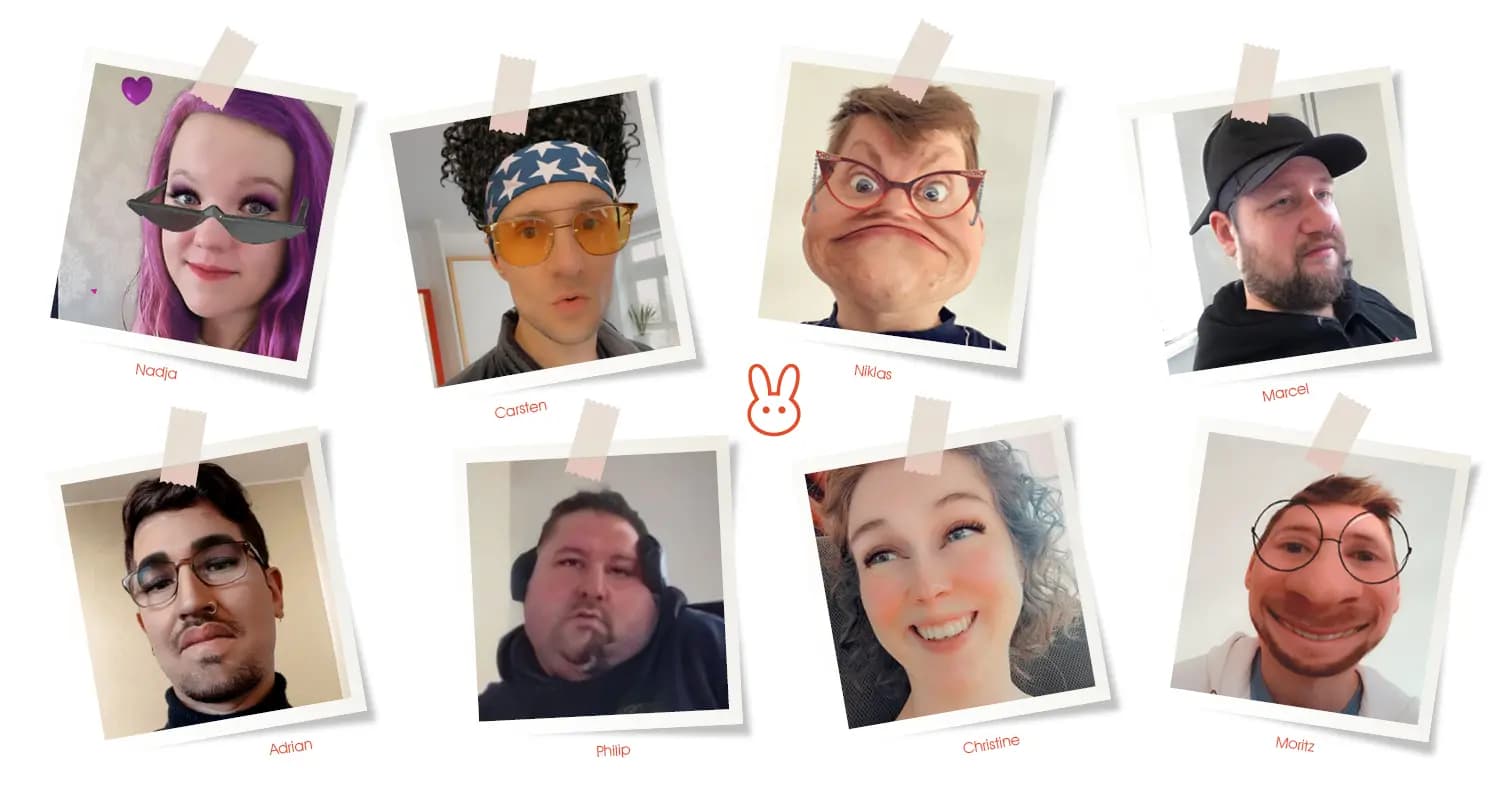 Learn amazing things about your flank 7 gang
You always wanted to know strange things about the heads behind flank 7? Then guess now and find out private and sometimes very amazing things about your flank 7 gear.
Below are three statements about each person, but not all of them are true. Therefore, read carefully and combine cleverly. Two statements are false and one statement is correct.
Here we go!
Carsten:
Actually called Dirk. Carsten = middle name.
Went to Stockholm by bike (not e-bike) to see Grubby play.
Was a member of the heavy metal band "Full Gain".
Marcel:
Driven the motorcycle on the Autobahn at over 300 km/h.
Won a major poker tournament in Switzerland in 2018.
Crossed the Alps alone from Gmund am Tegernsee to Sterzing in South Tyrol.
Philip:
Fear of the dark, so has a night light.
Has been a vegetarian for more than two years.
Has been training at home every day since lockdown.
Christine:
Wishes to live in a small house.
She studied interior design for 2 semesters.
Go jogging every morning.
Adrian:
Briefly held the world record in Legend of Zelda: A Link to the Past any% speedrun in 1999.
Eliminated in the round of 16 of a battle rap tournament in 2009.
Had to do basic military service in the Navy in 2008, but was accused of desertion and dishonorably discharged.
Moritz:
His most unusual outfit at a customer appointment was an Indian chief costume.
He has 3 poisonous snakes as pets.
Once, over EUR 60,000 was wrongly transferred to his account by a stranger.
Niklas:
Has a side job feeding elephants.
Had over 10k Wirecard shares.
He was offered money for his feet in a nightclub.
Nadja:
Has a penchant for American cars and already drives her second Chrysler.
As a summer job, she used to work as a character performer at Legoland and walked around the park as a Lego figure.
She has a second Instagram account where she uploads shuffle dance videos.
Well, guessed everything right?
⁠You can find out the correct answers on our Instagram account @flanke7 in the stories.
We at flank 7 wish you a happy Easter and relaxing holidays!