About Flanke 7
We develop Jamstack websites and performance marketing for utilities and municipalities, as well as small and medium-sized businesses, and combine them to create lasting experiences of success.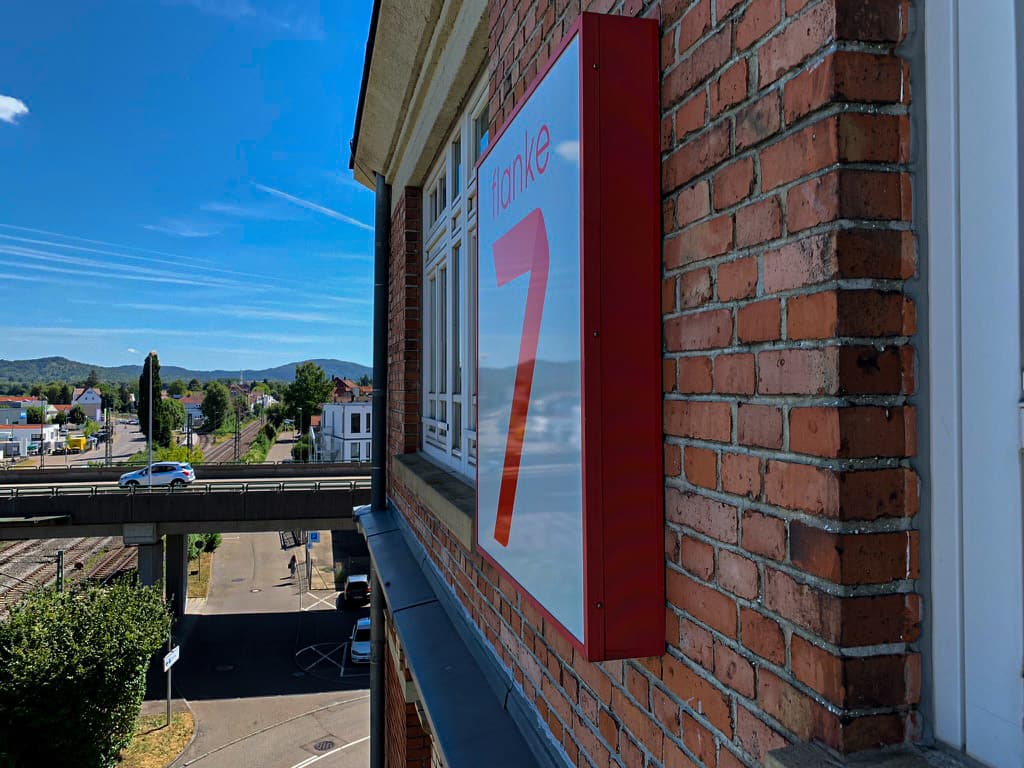 Loving and living the progress
Rooted in the Remstal (Rems Valley) in Germany: Flanke 7 is based in Schorndorf near Stuttgart. Part of our team contributes its services from anywhere in Germany. This is made possible by our completely digital way of working, even full-time in a home office, and the efficiently coordinated processes. From initial contact to ongoing support.
The will to become better and better
Since 2013, we have been optimally positioning our customers online with a lot of passion and attention to detail. Transparently and at eye level, for mutual success. User-friendly design, state-of-the-art technology and sustainable marketing are always closely linked to achieve a holistically high performance for our customers. That is our claim and what makes Flanke 7 what it is.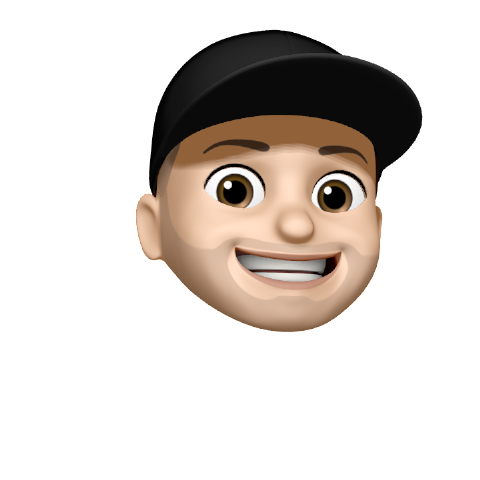 Carsten Czech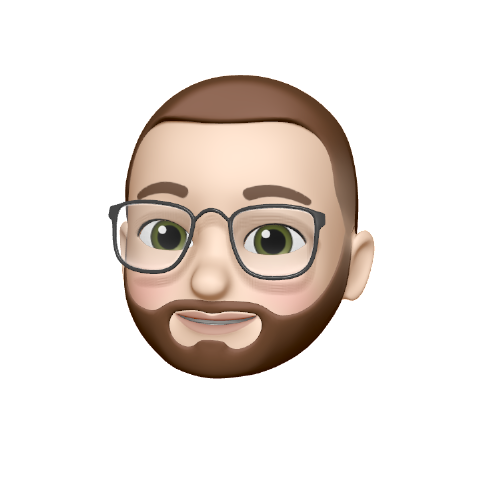 Marcel Rönnfeldt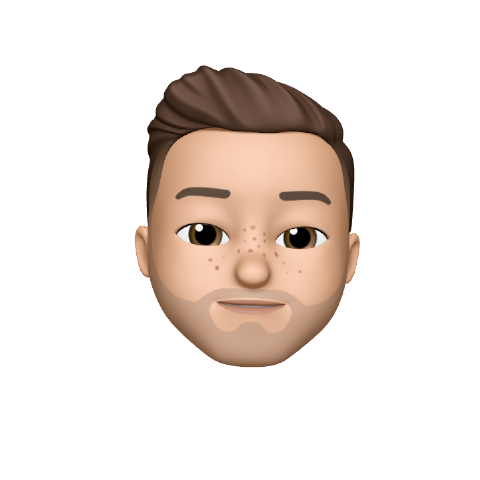 Philip Vögele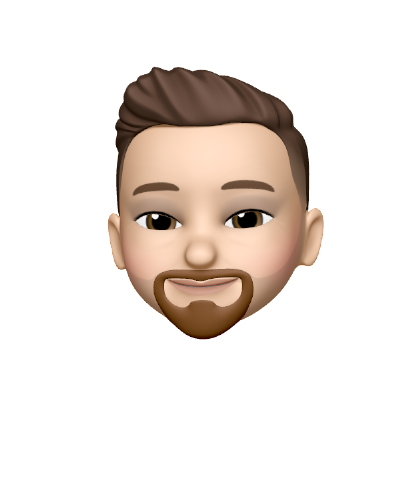 Moritz Pesch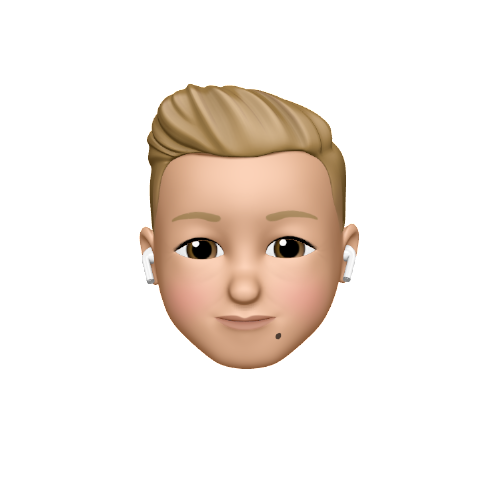 Niklas Pesch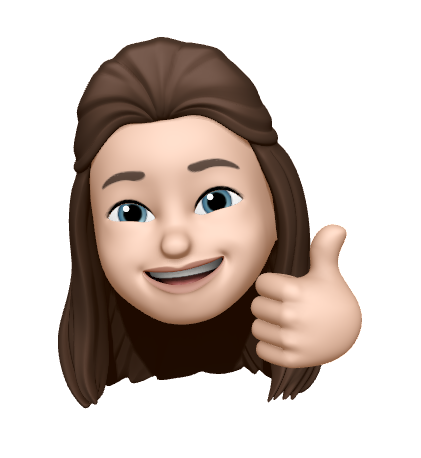 Nadja Nehring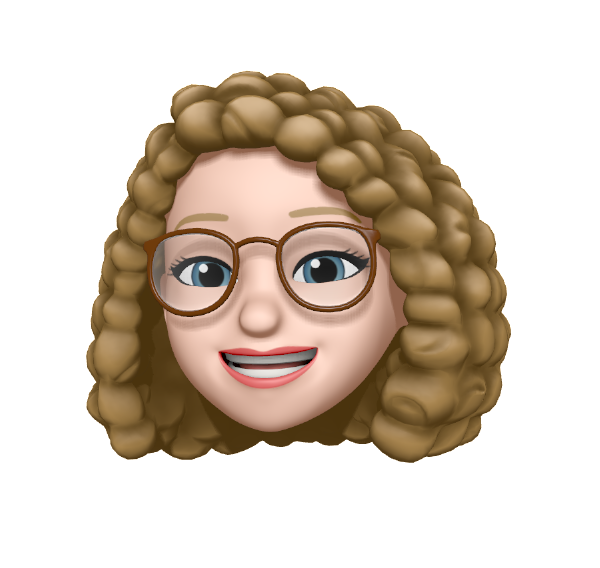 Christine Reiners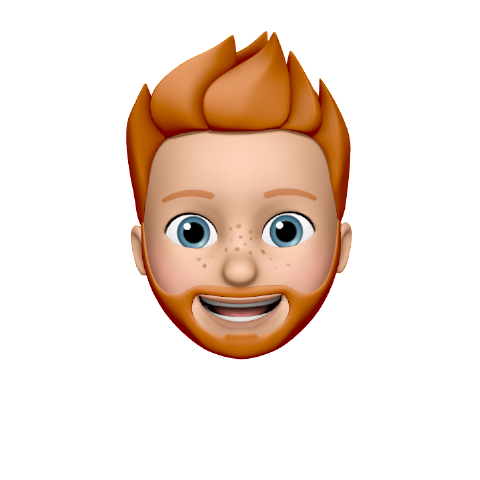 Mirko Büchte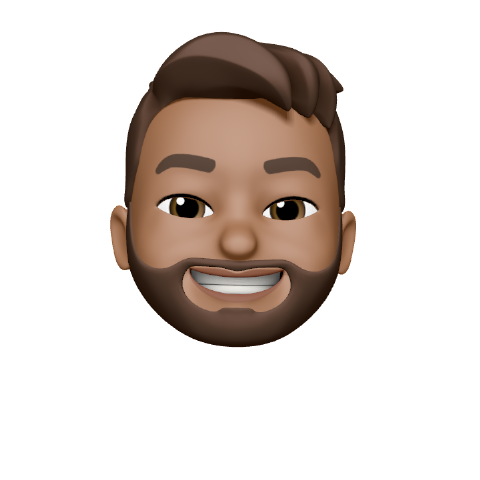 Hari Prakash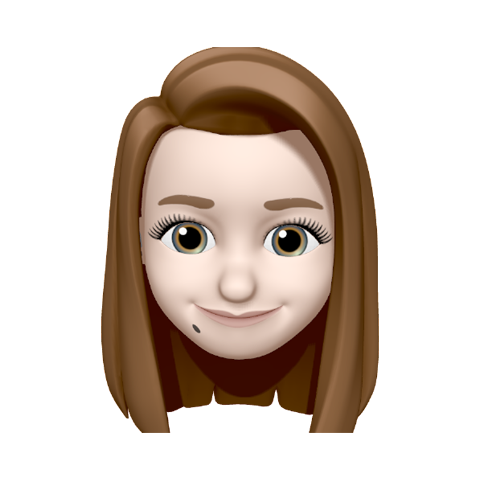 Lea Krusche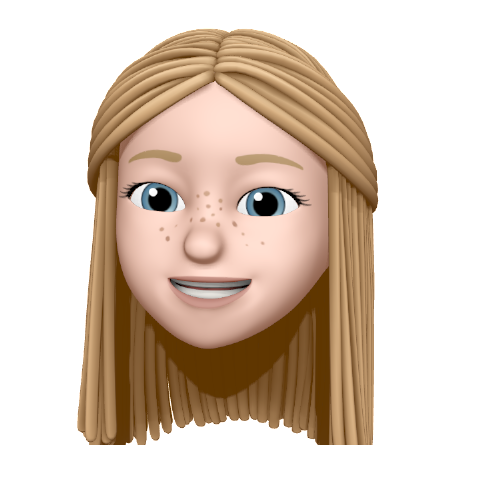 Selina Kronberger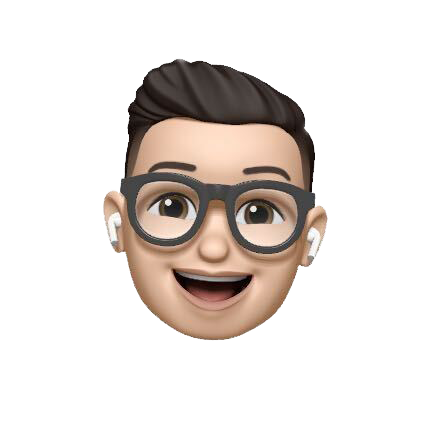 Jonathan Mehrwald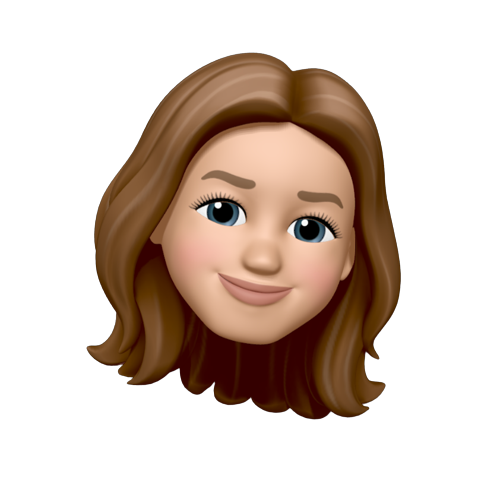 Veronica Mayer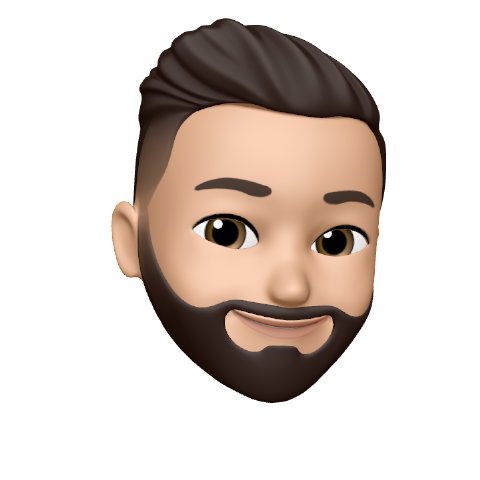 Markus Rönnfeldt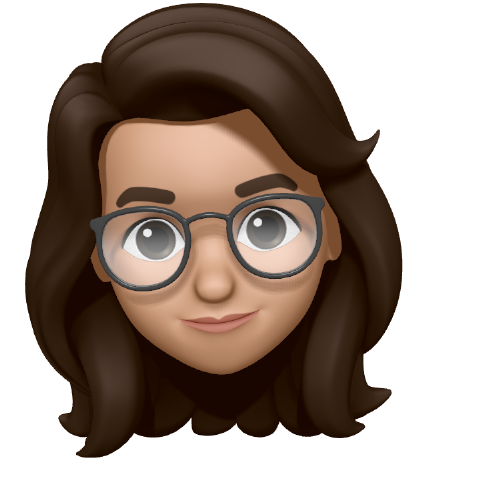 Yan Shestak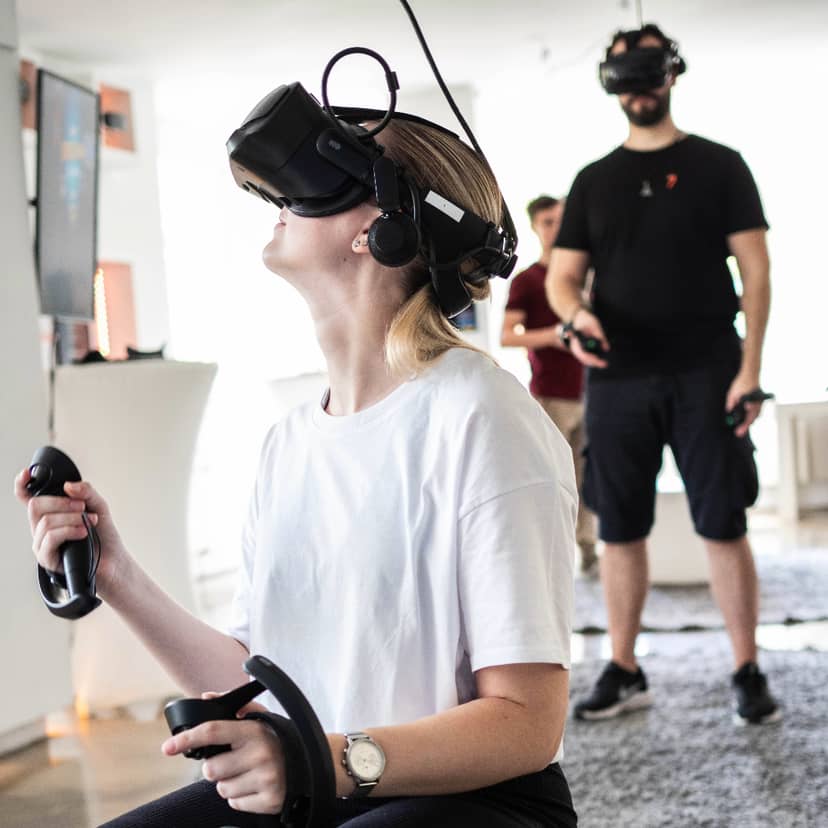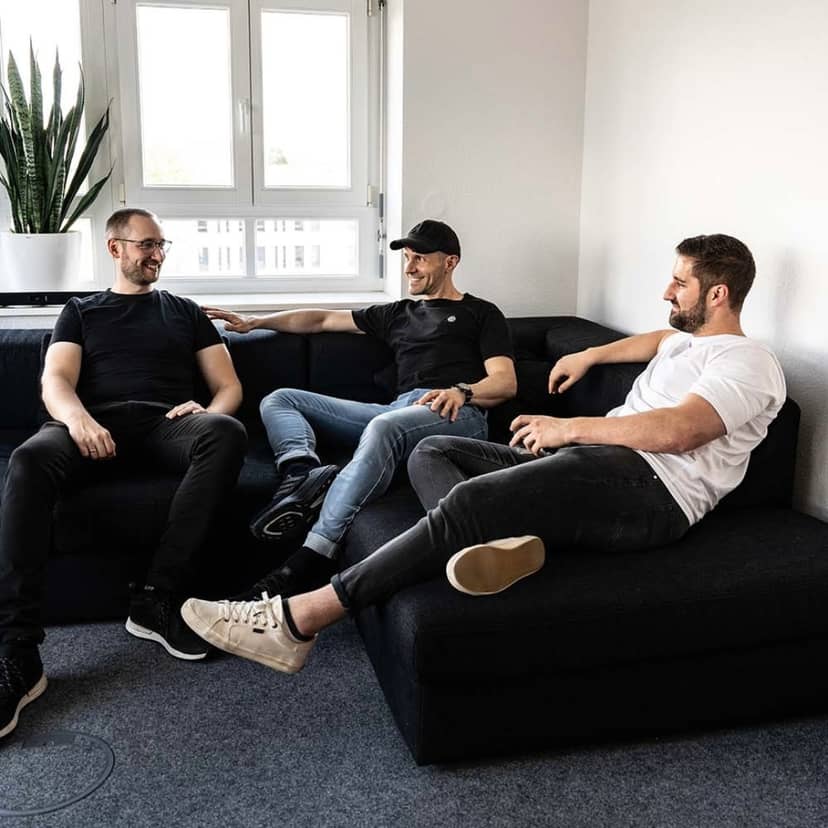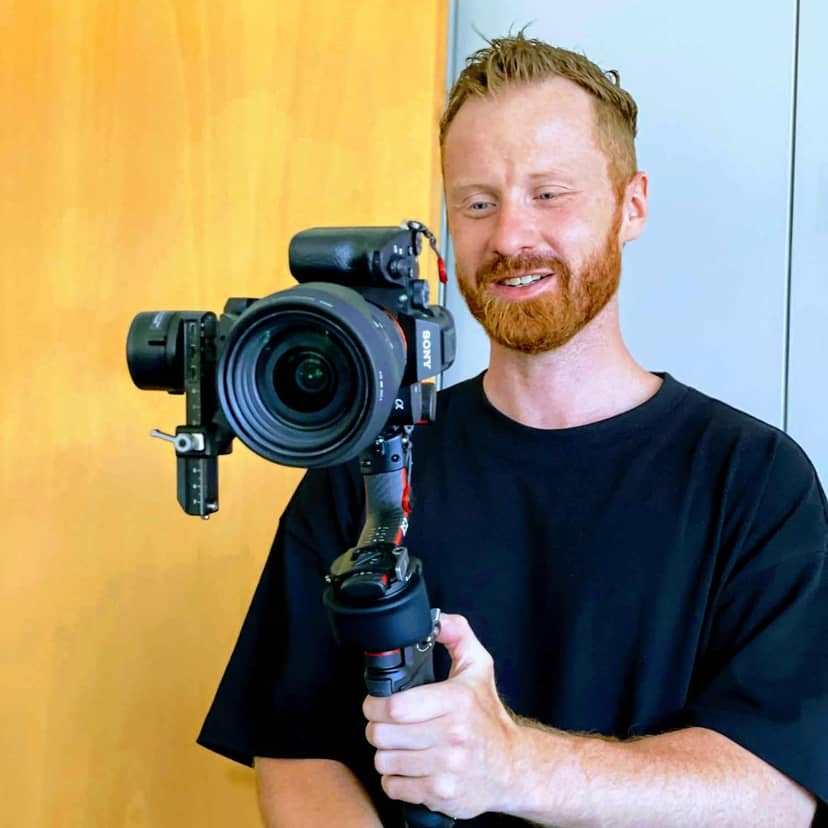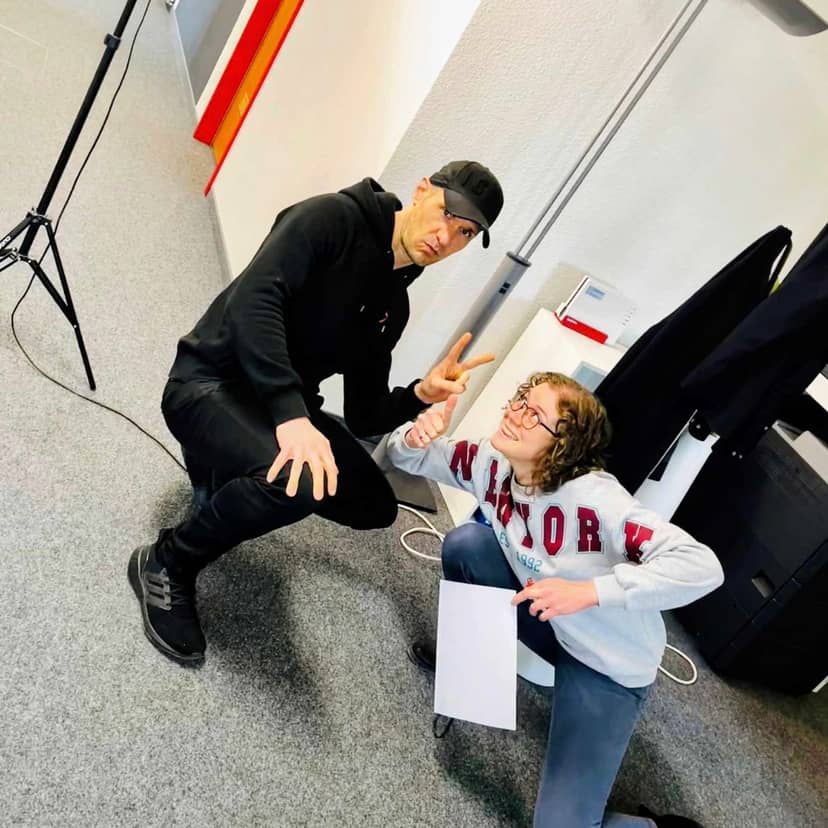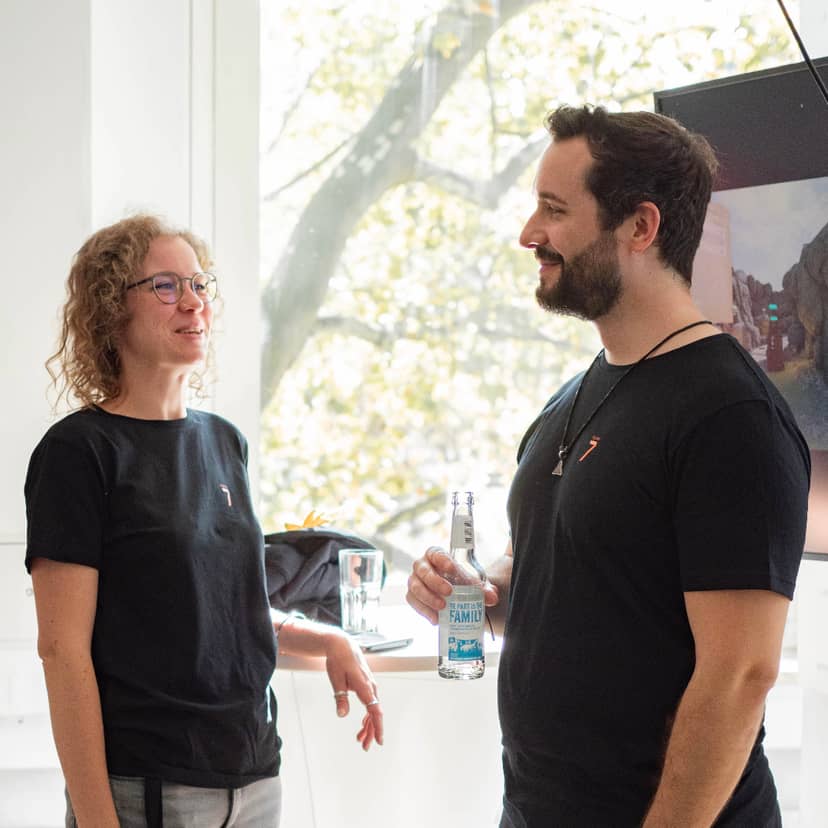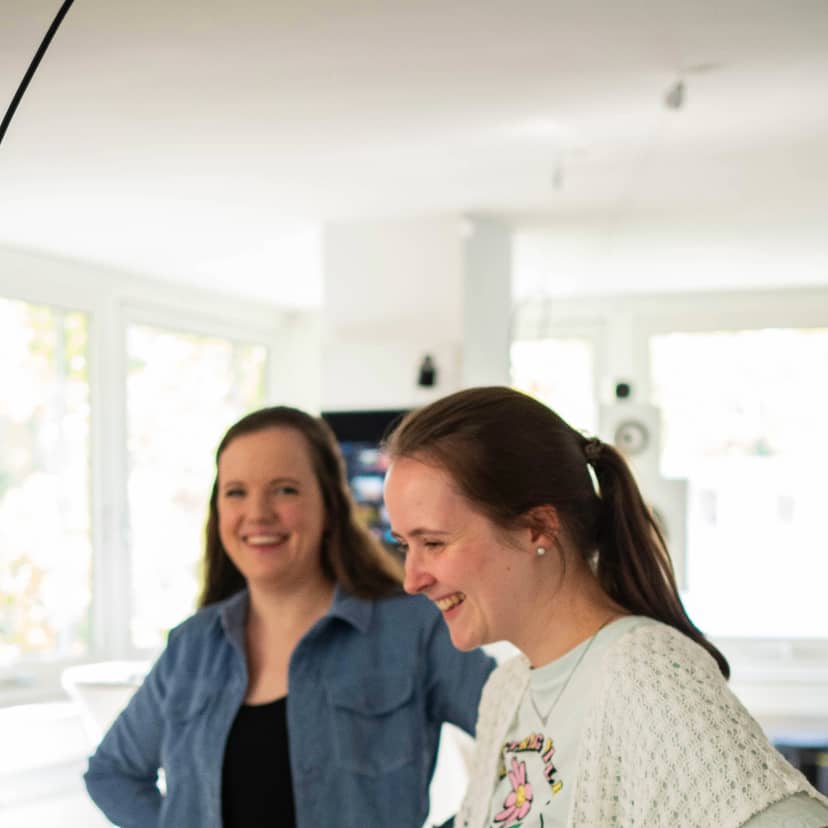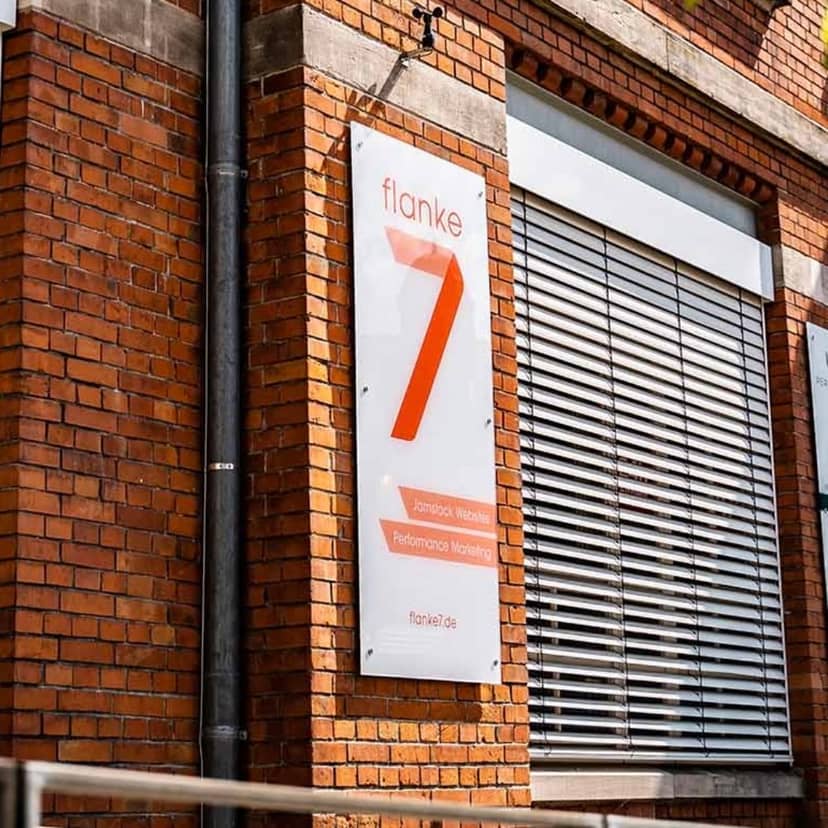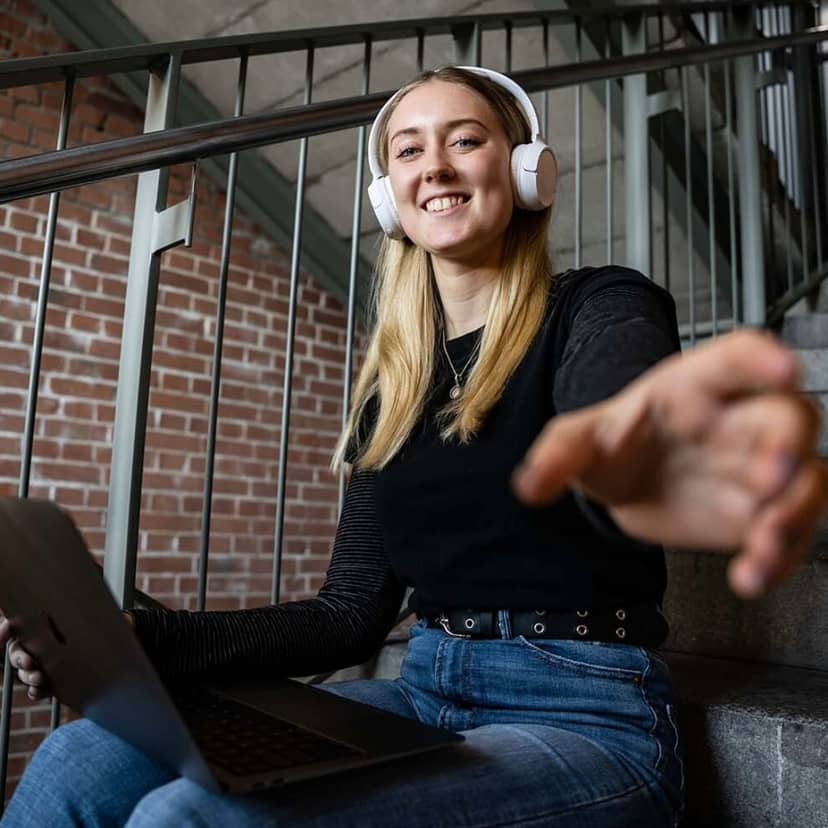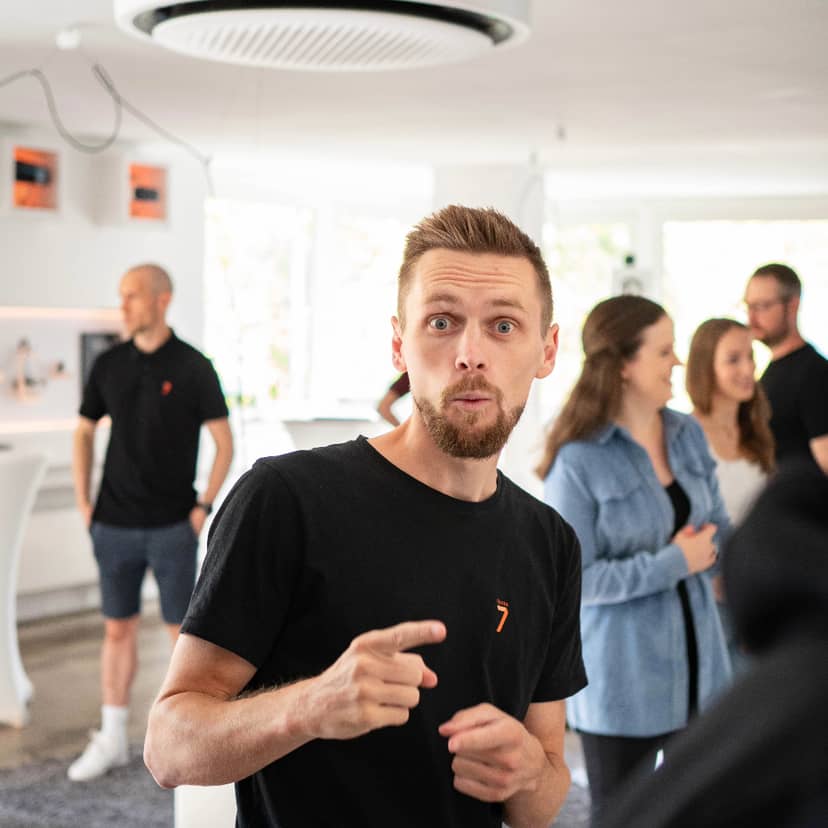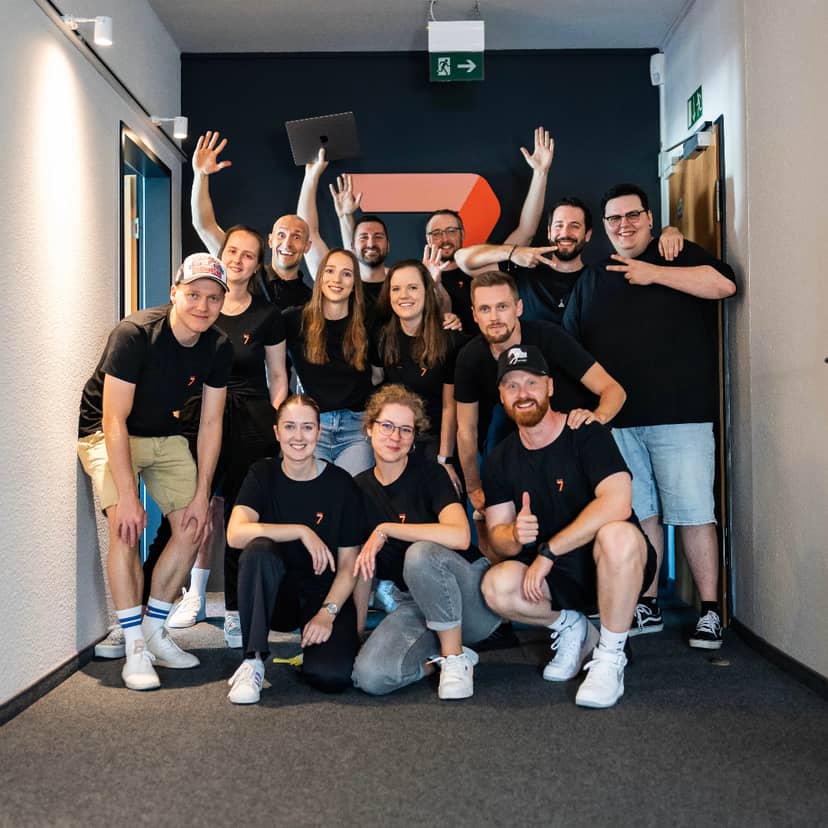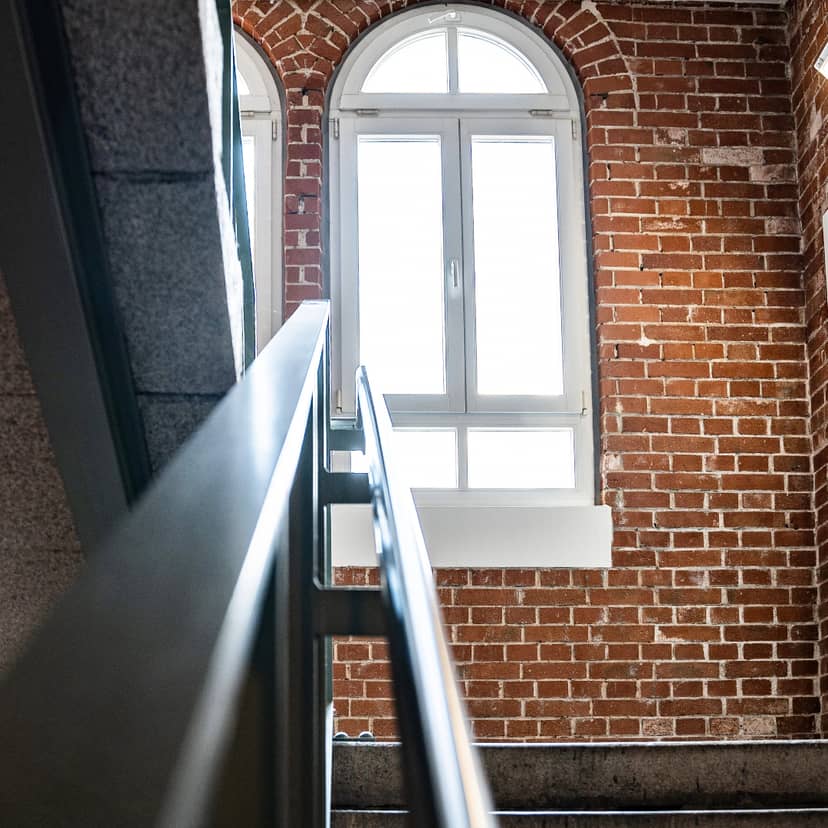 This year we are expanding our team once again to be able to offer our customers the best possible quality and support. Veronica joins us as a web developer, Markus as a customer consultant and Yan starts his apprenticeship as a media designer. We were able to win Mirko as a content creator for us, allowing us to produce photos and also videos for our projects in-house from now on. This opens up completely new possibilities for the areas of design, performance marketing and web development, as customers can now receive all services from a single source. Additionally, it elevates our content marketing to a whole new level.
The many exciting customer projects demand to be managed by experienced experts. That's why Lea is joining us as an Online Marketing Manager and John as a Web Developer. Lea also keeps our social media channels and the block on track with her worth-reading articles. This year, for the first time, we are also offering a dual study program and Selina is our first dual student with a major in Media Design.
Philip is a central part of our teams and has worked very closely with Carsten and Marcel on the development of the company in the past. Therefore, he now takes over the expansion of sales with us as the 3rd owner and managing director. Prompted by our team, we dare to take a big step and shift our positioning in web development from regular wordpress websites entirely over to Jamstack websites, as we clearly perceive them as the solution of the future.
The topic of online marketing is becoming increasingly important to us. That's why Nadja is joining us as a specialist in this field. She is the first member of our team to work purely from her home office. This has been very well received by our customers and shows that we enjoy trying out new ways of working.
To optimize the company's organization and reduce the management's workload, Christine joins the team as an assistant. In addition, Niklas successfully completes his training after 2 years and starts working as a permanent web developer.
This year we break our tradition and move from Winterbach to the center of Schorndorf to Arnoldstr. 5. Here we have an area of 220 square meters to ourselves and can freely design it according to our ideas. Practical bonus: There is a gym on the first floor of the building, which we are happy to make use of.
The agency develops from a UG to a GmbH. As part of a social media project, we get to know Mirko and Niklas begins his training as a media designer with us. In addition, we are strengthened by Philip, who takes over sales as a customer consultant, and Moritz, who now conjures up impressive designs for our customers.
We move the agency into new premises with about 260 square meters as subtenants of Schwabenleder. Since the space is too big for us alone, we share it with other independent creatives. Here, a closer contact with Moritz develops.
As part of a partnership project with a startup, Carsten and Marcel give a presentation on design prototyping at CommunicAsia in Singapore.
Marcel joins Flanke 7 UG as owner and managing director. He replaces Marco, who wants to take on a new direction. In the same year we move into new premises, about 200 meters away, in the Fabrikstr. 26 in Winterbach. There, we are subtenants in the House of Music with two small offices (26 square meters).
Carsten and Marco found Flanke 7 UG and become managing directors. For the start we rent our first own office with about 20 square meters in Spanningerstr. 9 in Winterbach.
Join our team!
Together we can also achieve your goals.